Samudra Studio
Fluid Yoga
200 Hour
Teacher Training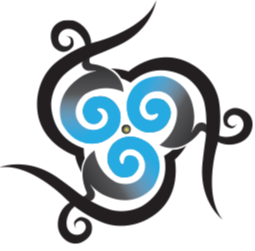 October 2023 to April 2024

The Yoga Alliance Certified 200-hour Fluid Yoga Teacher Training Program invites you to go beyond simply learning to teach a yoga class, and instead join a community of teachers that values the personal strength we achieve when deeply interconnected with our practice and sangha. Within the framework of a Yoga Alliance-certified curriculum, our 200-hour program focuses on personal enrichment, the discovery of your individual path, building community, inspiring leadership and cultivating a network of teachers whose offerings are intelligent by design and fluid by nature.

Session Dates:

October 19-22 OR November 9-12
Fluid Mind+Spirit Retreat
in Southern Vermont

December 1-3 2023 - Fluid Body Weekend Module
January 12-14, 2024 - Training Weekend Session 1

February 9-11 2024 - Training Weekend Session 2

February 23-25 2024 - Training Weekend Session 3

March 22-24, 2024 - Training Weekend Session 4

April 19-21, 2024 - Training Weekend Session 5 Graduation

Daily Schedule is approximately 9:00-6:00 each day - Friday, Saturday, and Sunday
Fluid Mind + Spirit
In this Weekend Immersion Module, students explore a central question: How can we let go of fear, craving and attachment in order to become happier and more content? The Fluid Mind approach begins with a foundational understanding of Tibetan Buddhist mind training, and continues to explore the science of meditation, the foundations of practice, and specific meditation practices (including shamata, maitri/lovingkindness, and tong-len). A Fluid mind is present and adaptable to change—qualities that lead to happier living and more refined yogic practice.
Fluid Spirit teaches us to move effortlessly through life in a way that creates happiness within ourselves and those around us. This module uses experiential learning and real world examples while drawing on the ancient Tibetan yogic philosophies such as the Six Paramitas as outlined The Bodhisattva's Way of Living.

Fluid Body  
An approach to movement that allows for freedom and exploration while aligning the body in a safe and efficient manner. Unlike a mechanical or precision based alignment, this approach to movement honors the dynamic nature of the yoga practice and keeps the body safe without disrupting flow. With simplicity in mind, Fluid Body provides students and teachers with simplistic methods for understanding safe alignment. Acknowledging that the safest alignment starts within the mind, you will learn how to listen carefully to your own body to make the intuitive adjustments as your body moves.
Fluid Teaching
Fluid Teaching recognizes that teaching, like life, is a dynamic and moving experience and that each of us have something unique and special to offer. Our approach to teaching provides the tools needed to become a great teacher and bring the best of your experiences, talents and offerings to light. In this training you will learn: Sequencing, theming, How to teach both in-studio and online, postural breakdowns, anatomy, cueing, business of yoga, ethics, assisting and much more!


Frequently Asked Questions
Is Fluid a Registered Style? 
Yes, Fluid Yoga is trademarked style of Vinyasa Yoga as well as a Registered Yoga School with Yoga Alliance. Our approach is intelligent by design, Fluid by Nature.
What are the qualifications? What if my asana practice is not strong enough?
Most trainees enter training programs not with the desire to teach but the desire to change their lives through the practice of yoga and meditation. That is exactly what is required. A dedication to change one's lives and to live a more meaningful life. All other benefits of strengthening your asana will come as an extra bonus through the dedication of the practice. Your practice, combined with the love of yoga, is all you need to pursue the 200 hours of training.
What are the benefits of taking Fluid Yoga training vs. other Trainings?
Fluid Yogi's believe in the lifestyle of the yoga practice. It is through the deep connections between the body, mind and spirit, that we begin to make transformations in our everyday life. Our program is designed to be transformative and educational and our hope is that Fluid teachers will be positive catalysts for good in this world. Because of this, we spend a lot of time on mind training, philosophy and life skills. 
Graduates of the Fluid Yoga training program have been successful in making the transition from the practice of yoga to the teaching of yoga. Our trainees are drawn to our tight knit community and the bonds made while passing through the teacher training program. In addition trainees are assigned a personal mentor, create bonds that will last a lifetime, while finding their own lives dramatically improving from the dedication to the practice.
How do I reserve my spot? What are the requirements?
Reserve your spot by requesting an application from your studio representative. A deposit of $500 will reserve your spot for the training. We cap our training at 25 trainees per training/studio to ensure an intimate experience. The only requirements is the commitment to following the Fluid Credo, the physical ability to practice asana, and to show up for the session with complete presence and open mind.
What do I need to bring to the training and what is included in the cost?
Bring a healthy body and an open mind. Your own mat is preferred, but not required. A sweater or shawl for meditation, a notebook, folder, and water bottle is suggested.
The training includes a comprehensive and detailed manual covering all the curriculum. Additional readings and books are not included in the tuition price and will be your responsibility. 
How long does it take to complete the training and get my certification?
The 200 hour training takes 200 hours to complete (hee-hee).
The 200 contact hours are split into 7 weekends over the course of approximately 6 months.
There will be readings and writing assignments outside of the training sessions and a requirement to meditate and practice yoga regularly.
What if I need to miss a day or skip a session, or something unexpected happens?
All 200 hours must be completed in order to receive your certificate. Our training program is a rolling program so each session can be taken independently. If a student can't make a session they have the option to make it up when it is scheduled again or they must make up the time in a private session with a Fluid Instructor. Trainees are allowed up to 4 hours of absence without any private make up time. Otherwise, the private session time will require homework review as well as asana review and one on one training at a private session fee of $100/hour.
What is the difference between the 200 and 500 hour programs?
The 200 hour program allows trainees to discover the foundation of their practice. This program is compromised of 7 weekends including Fluid Mind + Spirit , Fluid Body and 5 weekends of Fluid Teaching. Once completed, one will be certified to teach Fluid Yoga, and be able to register for a 200 hour certification with Yoga Alliance.

The 500 hour certification requires 300 hours of an advanced teacher training program. The Fluid 300 hour is designed for graduates of any 200 hour yoga training program. More information about the advanced 300 hour can be found on this site or by contacting [email protected].
Can I take the Fluid Mind + Spirit and Fluid Body modules if I have no interest in teaching?
Absolutely. Each of these modules is designed as an independent immersion. They can be taken in any order, but both must be taken before (ideally) one enters Fluid Teaching. These modules are a way for a student to deepen their interest in meditation and spiritual philosophy through Fluid Mind + Spirit or asana & alignment through Fluid Body.
Do I have to convert to Buddhism or Hinduism to become a teacher?
Absolutely not. Yoga is an experience meant to only enhance devotion and belief systems. By practicing and learning experientially, Fluid Yogis' deepen their beliefs through dedication and personal commitment to practice on and off the mat. We do not believe in preaching nor enforcing dogma on others. 
Who can guide me during the training? 
During the training you have your Fluid Instructor, Fluid Training Assistant and a Fluid Mentor to help guide you on your path of becoming a teacher. 

What happens when I am done with my training?
Once you complete the training you become part of the Fluid Sangha. A tight knit community of like-minded teachers that supports one another on the path. The Fluid Sangha participates in a Meditation in Action program to take the practice of yoga and meditation off the mat and into the community by helping others. You become something larger than yourself and will have many opportunities to continue with continuing education, teacher's only retreats, workshops and opportunities to grow.
How do I get my certification and become registered with Yoga Alliance?
You will be required to take a final written exam covering all the points from your training. Once this is passed, you will receive a Certificate of Completion stating you are a registered Fluid Yoga Instructor.

After receiving your Fluid Yoga certification, you must create on online id www.yogaalliance.org and upload your certificate of completion. After a few weeks, Yoga Alliance will sent you a 200 hour letter of certification.
What if I want to teach at my local studio when I am done?
Once graduated, you will be prepared to teach yoga. will require qualifying applications, interviews and sometimes auditions. Completion of the training is a great preparation, but not a guarantee of future employment. Use your time during the training to form a network with your other teacher trainers and the business relationships you create will help prepare you for your future teaching. The opportunities will come your way in places you least expect, so keep an open mind and open heart. 
What are Fluid's criteria and evaluation process for choosing trainees? 
We believe that every single person has an extraordinary gift to offer this world. We help our teachers find their gift. Many trainees have concerns that it is too late for this, or their practice isn't strong enough or they won't make a good teacher, etc. etc.
We help our trainees appreciate that their life experiences are what make them great teachers. Every student has something truly unique to offer and the best teachers are simply authentic versions of themselves, not carbon copies of any one else. And so that is why we want to share our Fluid Yoga experience with those willing to receive.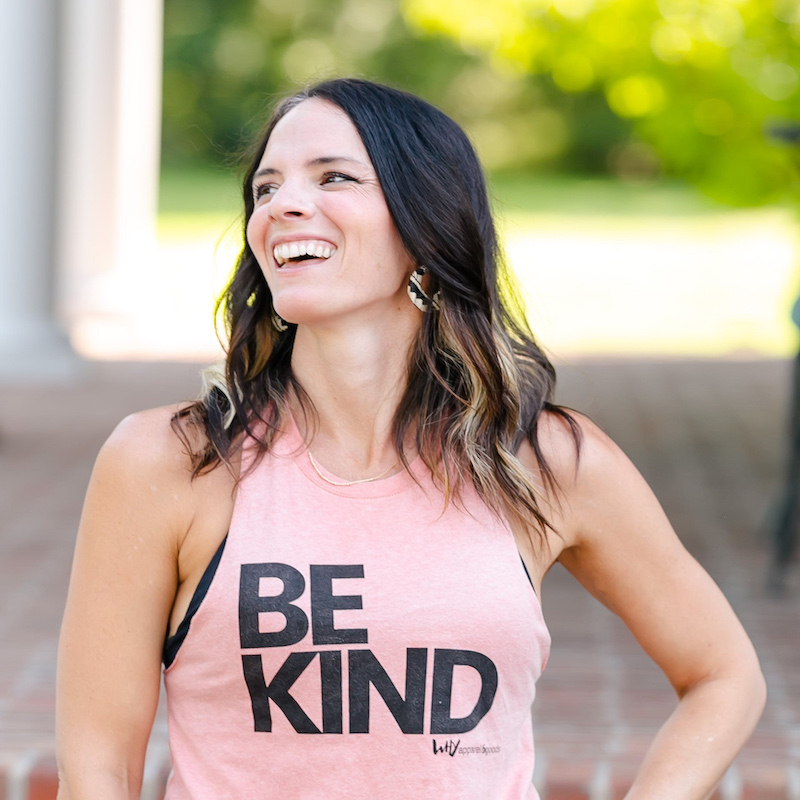 Alyson Pollard
Wheelhouse Yoga

Alyson Franca Pollard is owner of WheelHouse Yoga in Clifton, Virginia. With a mindful approach to building her practitioners confidence and ability in their yoga practice, she ensures that one feels accomplished where they currently are in their practice, while safely building to and sprinkling in glimpses of what the next level holds.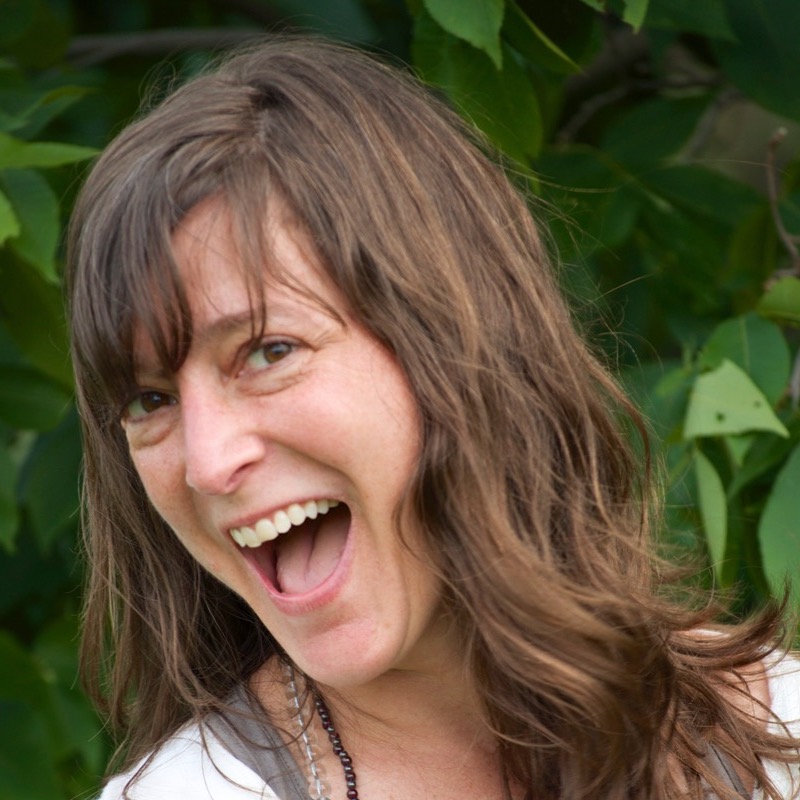 Jen Frey
Village Yoga

Jen is the owner and lead teacher of Newfane Village Yoga. Jen's core philosophy is that yoga should be available and accessible to all. She creates a comfortable, relatable and relaxed atmosphere in which a challenging flow is punctuated with warmth and giggles. Her goal is always to get you to try something new with a sense of humor.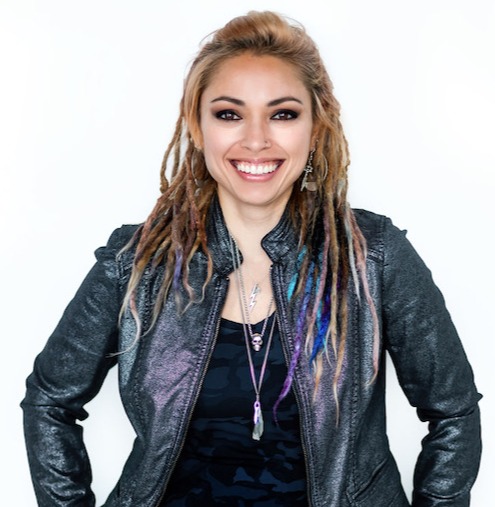 Jen Howell
Sutra Studio

Jen leads teacher trainings with Fluid Yoga, guides yoga and meditation retreats, and in 2014 partnered with Mill No. 5 to bring a new infusion of yoga to downtown Lowell, MA. Her mission is to help people find the path to happiness by creating space for transformation in an encouraging and open environment.
Sarah Spiegel
Samudra Studio

Sarah founded Samudra in 2016 built on her long-time love of building community, creating connections, and fostering transformation through yoga, meditation, and dharma classes, workshops, retreats, and training. Sarah's classes leave the body feeling open, encouraging mindfulness both on and off the mat through breath and body awareness.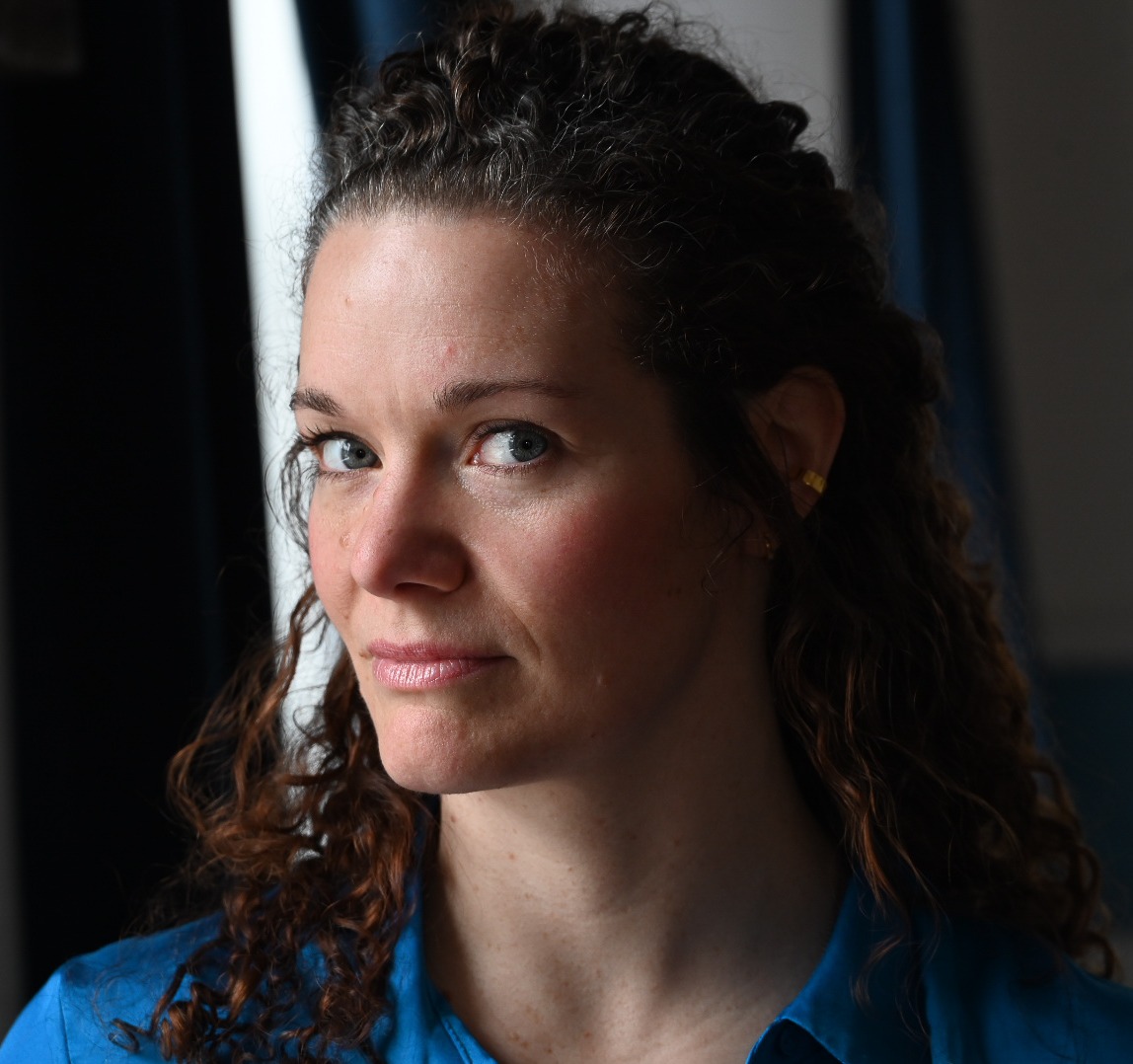 Alicia Molloy
Padme PT | Anatomist

Alicia Molloy is a physical therapist motivated to help others on their path of healing. After many years of helping people of all ages sort through their sports and orthopedic injuries in a traditional western approach, Alicia found that the techniques within the Tibetan yogic teachings allowed for not only a shift of focus in her own journey, but when shared with others, provided faster healing times and greater outcomes within the broader reach of both body and mind.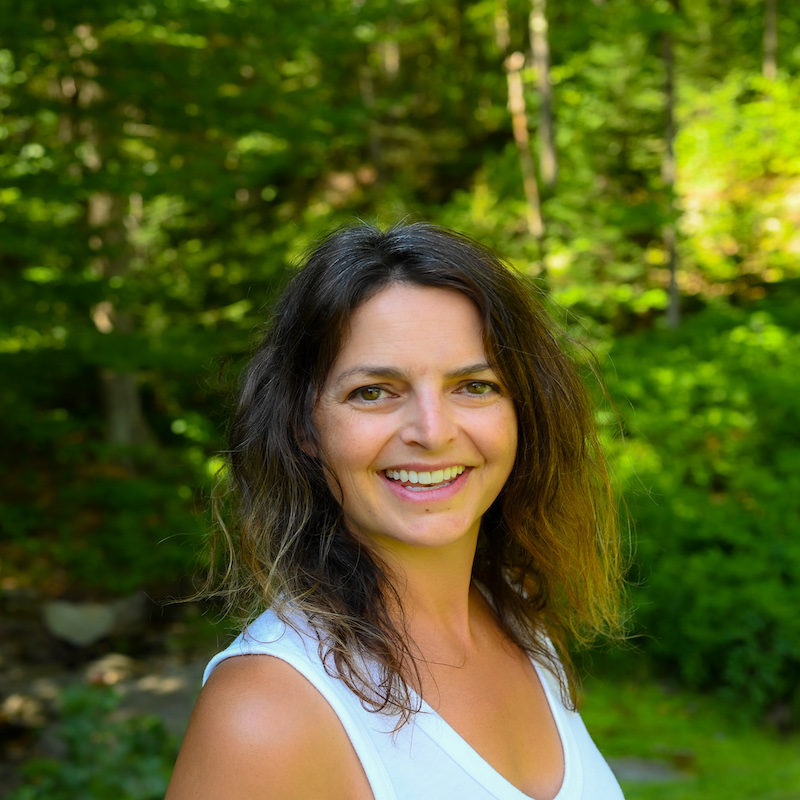 Jamie Russell
Fluid Yoga

Jamie is an E-RYT 500 hour Fluid Yoga teacher and educator in the Fluid Yoga school. Incorporating the mental aspects of a meditation practice and Buddhist philosophy into her life, Jamie became a teacher of yoga in 2009 and has since dedicated her life to the practice and sharing of its benefits. Jamie co-owns Aeemelia Skincare, a company born from the realization of feeling better when we are happy and healthy and providing handcrafted skincare made with simple products that make you feel good.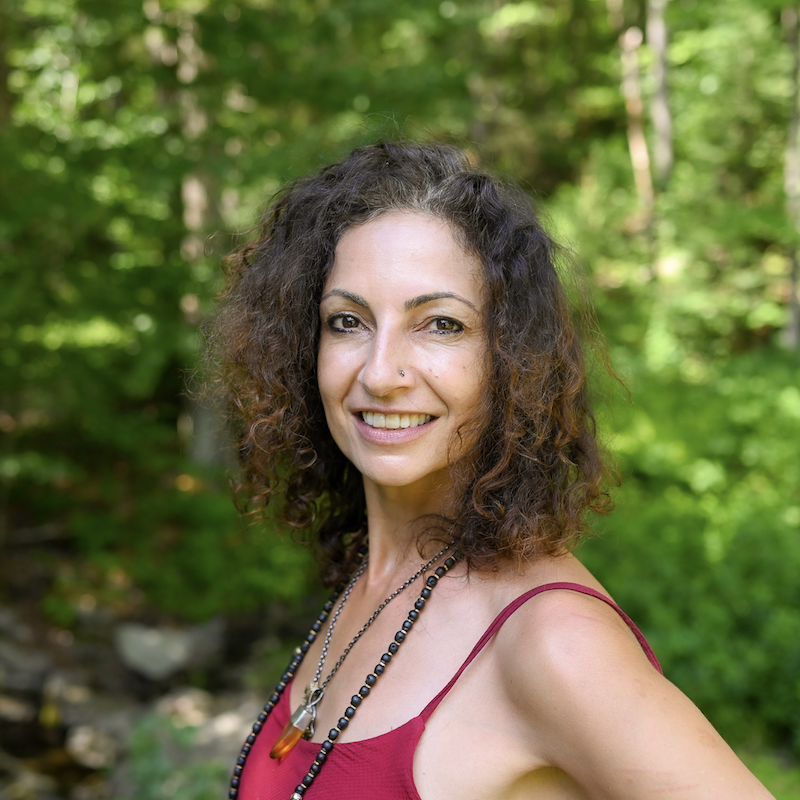 Betty Riaz
Fluid Yoga

Since 2009, Betty has connected and shared the teachings of healing and spiritual practices of the Tibetan Yogic Tradition. Her mission is to help others through her work at Stil Studio, teaching yoga and mindfulness, healing bodywork and leading global retreats. She is eternally grateful to her teachers from the Tibetan Vajrayana practices; Khenpo Lama Migmar Tsetsen, Kevan Gale, Dr. Eric Rosenbush and Dr. Nida Chenagtsang.

Kevan Gale
Founder Fluid Yoga
Mindfulness, Yoga and nature have played an important role throughout Kevan Gale's life.
Kevan had the good fortunate of meeting his current teacher Khenpo Lama Migmar, Harvard University Buddhist Chaplain, who he has studied with for over 15 years. He left consulting to fully dedicate his time to yoga, mindfulness and Buddhist teachings. He owns Fluid Yoga and Stil Studio in Dedham MA where he shares the path of yoga and mindfulness. Additionally, Kevan teaches mindfulness at Northeastern University where he is currently working in collaboration with Dr. Dudley to expand the host of offerings to mindfulness students.
Triyana Studies Spiritual Immersion
Immerse yourself in our Mindfulness and Spiritual Courses